Why Cut Loose?
So… you're wondering why you should buy a Cut Loose?
Create the unit for YOU and YOUR family – Choose from a range of caravans, toy haulers and 5th wheelers.
Tell us the size you need and the weight to suit your tow vehicle, and you'll be sure to get what works best for you.
Here are the top 10 reasons why we believe Cut Loose is the best brand of Caravan or 5th wheeler available…
1. Travel with complete peace of mind  – Your Cut Loose Caravan or 5th wheeler has phenomenal strength thanks to our unique Dual Strength Construction System.  This includes Premium composite panels & aluminium superstructure – making our vans the strongest & safest in Australia.
2.   Enjoy the smoothest ride all over Australia – Choose from a range of suspensions – from rocker roller to the Cruisemaster XT Independent Suspension – your Cut Loose Fifth Wheeler or Caravan will tow like a dream on our 'infamous' Australian roads
3. Comfort in knowing materials used handle Australian weather conditions – With galvanised chassis, aluminium extrusions and our Premium panel construction, your Cut Loose has excellent durability – so you can rest assured…these units are built for life!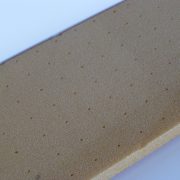 4. Will keep saving you money on Fuel – Cut Loose have some of the most Aerodynamic designs in the Australian 5th wheeler  & Caravan industry. This together with ultra-lightweight materials means you reduce wind resistance…you save fuel…and therefore save on money.
5. So much space for a compact unit – In a Cut Loose, our high ceilings and the option of a large slide out mean you can create so much space in your unit, that it feels more like a house than a van.
6. Sustainable travels both financially & environmentally – With solar packs, satellite dishes, inverters and generators and you can live in luxury in your Cut Loose 5th wheeler or Caravan for much less than you think.  Being self-sufficient means that you draw less on our precious environmental resources…it's a win-win for all!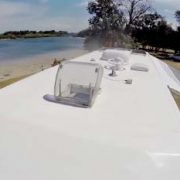 7. Freedom to explore remote locations – With two large fresh water tanks and large grey tank, you can go where you want to explore this amazing country.  Utilising the self-sustaining energy packs above, you can also stay for long stretches in remote areas.
8. Kitchen fit for a chef – Enjoy hi-gloss cabinets, ample storage & bench spaces, a full height pull-out pantry as well as all the appliances you need to enjoy creating delicious meals.
9. Treat yourself to real luxury – Cut Loose Caravans & 5th wheelers ensure you travel in comfort – from the one-piece fibreglass shower to the La-Z-Boy recliners and Fusion Sound System…you can sit back and enjoy the lifestyle you deserve.
10. Ability to create your own look & feel – Yes! We build each unit to order and so build your unit to your specifications. From the light-weight cabinetry and countertops to the quality fabrics, furniture & flooring…you choose the look and feel of your unit.
Want to know what comes Standard in Cut Loose 5th wheelers?
 Standard Items in Cut Loose 5th wheelers
Head to the following model pages to find this information…
or Phone us for more information on the number above.